Now, use Uber's 'Spotlight' to find your cab: Here's how
Popular ride-hailing service Uber is introducing a new set of features to expedite the pick-up process in India.
The company, according to recent reports, is adding some very useful capabilities, including options to message the driver and flash a 'spotlight'.
The tools, as Uber hopes, would make it easier for both riders and drivers to find each other, especially in crowded places.
Details follow.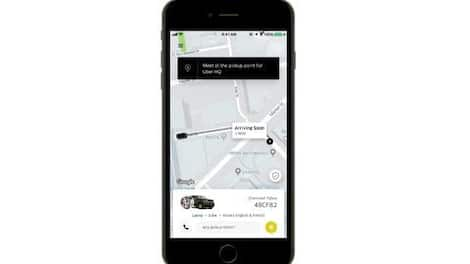 What is Spotlight?
As the name suggests, Spotlight is a visual indicator of sorts, one that would help the driver find you at night or on a busy street.
The tool would light up the screen of your phone with a specific color and notify the driver about the same color.
Then, just by holding the colored screen up, the driver should be able to locate you.
Also, you can now text drivers via Uber
Along with Spotlight, Uber is also adding the ability to message drivers directly from the app.
This way, you'd be able to provide additional details about the pick-up location or your attire, helping them to locate you quickly.
Of course, you can call them anytime, but sending messages would serve the exact same purpose, without their attention off the road.
Source:- newsbytesapp
Share: