MotoGP Rider Danilo Petrucci Launches Power Bike Variant Of Shell Advance
Shell Lubricants has announced the launch of a new grade of premium, semi-synthetic engine oil under the Shell Advance AX7 range. The move is aimed at catering to the increasing number of automobile OEMs that aim to improve fuel economy of their vehicles by using appropriate low-viscosity, friction-reducing engine oils. Priced at Rs 453, the Shell Advance AX7 10W-30 will be available in 1-litre and 0.9-litre packaging across India.
The product was unveiled in New Delhi by. Mansi Tripathy, the country head of Shell Lubricants India, and Danilo Petrucci, celebrated MotoGP Rider of the Pramac Racing team.
The event also witnessed participation from auto-aficionados and bikers who had the opportunity to meet and interact with one of the world's most acclaimed MotoGP rider.  Danilo spoke about his experiences in riding high-performance bikes on intensely competitive tracks and the crucial role played by engine oils in maintaining a bike's health.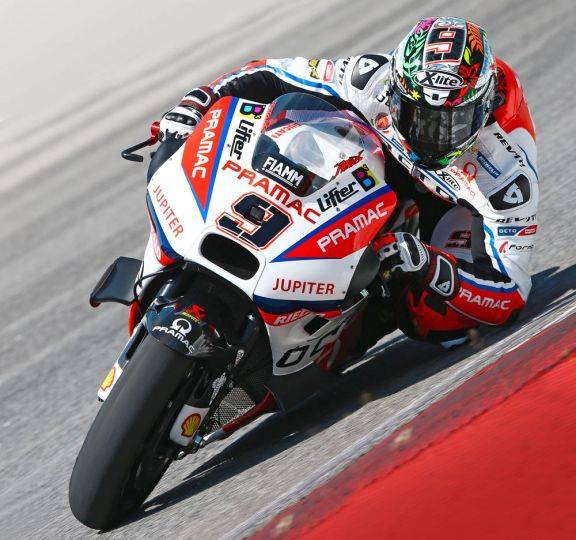 Speaking at the event, Mansi Tripathy said, "The two-wheeler engine oil market in India is consistently growing at a healthy CAGR 7.2% as per a Kline & Company 2017 report. In line with this growth, we are committed to innovate using technology to not only meet the on-road challenges of bikers, but also surpass their expectations. With the Shell Advance AX7 10W-30, we want to focus on providing powerful and exhilarating riding experiences to bikers."
Gareth Flood, chief marketing officer, Shell Lubricants India, said, "Indian consumers are becoming increasingly passionate about their bikes and are avid followers of global racing series such as MotoGP. By bringing a MotoGP rider to India for launching the AX7 10W-30, we are attempting to engage more closely with our consumers and offer products according to changing market dynamics and trends. Shell Advance is central to powering Ducati bikes on the track in extremely testing environments and this itself is a testament to its superior on-road performance."
Talking about the critical role of the right oil in ensuring engine health, Danilo Petrucci said, "There is increasing enthusiasm in the youth for riding higher cc bikes, and using the right lubricant is critical in ensuring the engine health of these. Shell's involvement in premier class motorcycle racing has helped develop the Shell Advance lubricant range for the road. With the Advance range of engine oils, bikers globally can benefit from the cutting-edge technology developed on the track. The transfer of knowledge gained from this experience to Shell's products is central to the Technical Partnership with Ducati, as MotoGP provides the most extreme test bed for Shell's products. If it's good for MotoGP, it works even better on roads."
Source:- zigwheels
Share: