Lamborghini Huracan Evo Unveiled, Packs Performante Power
The Huracan Evo is a mid-life facelift of the more affordable Lamborghini

Comes with rear-wheel steering

Gets a new and updated active damping control system with intelligent traction control

The traction control can supply all the power to one wheel if required

Engine is the same 5.2-litre V10 but makes 640PS and 600Nm of torque like the Performante
After just 48 hours of teasing us with images of the new Huracan Evo, Lamborghini has pulled the wraps off the refreshed Huracan today. The Evo is a mid-life refresh of Lamborghini's more 'affordable' supercar. This being a Lamborghini, it would be a shame to not start with the design.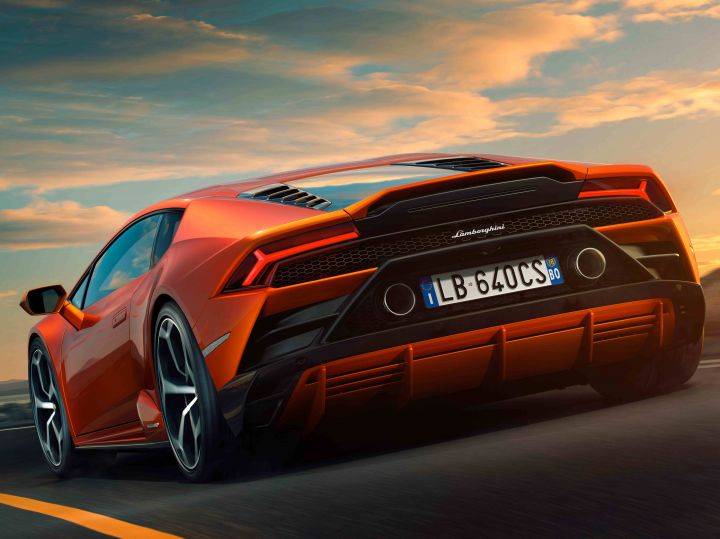 The overall design is almost identical to the old Huracan. But the Evo looks more menacing. We were not big fans of the stock Huracan but we can see our perceptions changing right before our eyes. The front looks meaner than before. The front bumper with its new front splitter and front wings for better aero 'bumps' up the aggression. The rear features an integrated spoiler and Performante-esque tail pipes that stick out of the middle of the tail section. Also distinctive are the Aesir-designed 20-inch alloy, wheels which complete the overall package of the raging bull.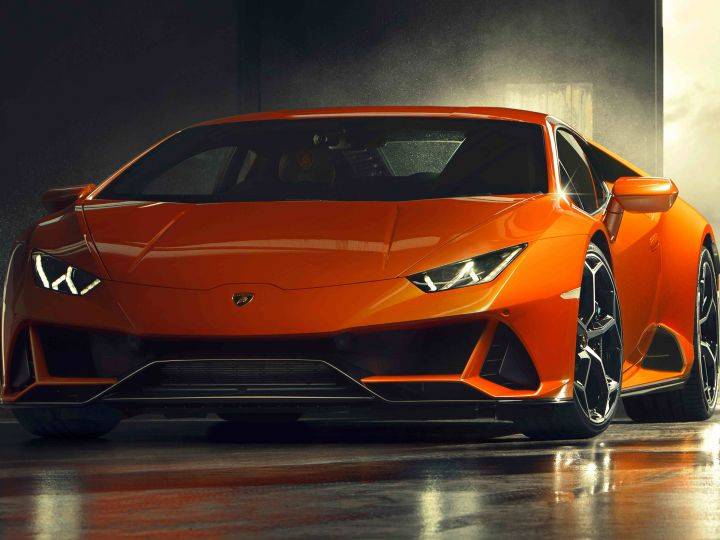 The engine is the same 5.2-litre V10 which has been there since the Gallardo. But here it makes 640PS of max power and 600Nm of peak torque and mimics the output of the Huracan Performante. It is mated to a 7-speed DCT that drives all four wheels but with the bias towards the rear. The Evo might be a facelift but it gets a lot more than just redesigned bumpers. A first among the new additions is the new four-wheel steering system. It works in conjunction with the torque vectoring system for increased responsiveness and agility.
The Huracan Evo also gets a new active damping control system which is hooked up to an updated version of Lamborghini's own traction control system. The sensors constantly monitor the pitch, roll and yaw of the car and instantaneously adjusts the damping rate on the magnetorheological suspension. The traction control, on the other hand, can direct power to a single wheel if required.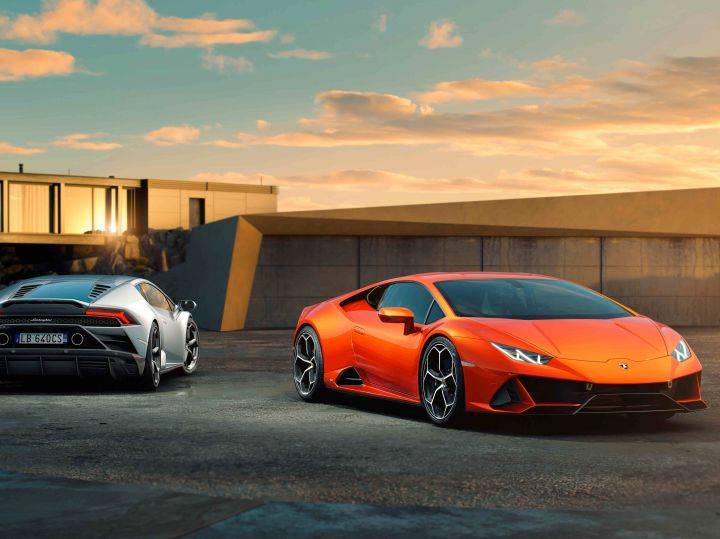 It also gets an updated cabin as well. The touchscreen infotainment system has been updated and now supports Apple CarPlay. Don't raise your eyebrows, the Evo also comes with a new dual camera telemetry mapping system, albeit optional. It helps record and analyse track data when you're posting hot laps. Plus, the in-built high capacity hard drive helps keep all your telemetry maps safe.
Will we get this in India? Yes, but when is the question. Hopefully it should arrive by the end of this year with a price tag well north of Rs 3 crore.
Source:- zigwheels
Share: